Loveland Child Custody Lawyer Colorado
Courts follow specific methods concerning child custody matters. Ideally the parents will be able to negotiate a parenting plan that is in their children's best interests which addresses parenting time. Each situation and family is unique and the parenting plan should take that into account. If the parents are unable to agree, the court will decide based on what they believe to be in the children's best interests. This means they have the ability to give legal and physical custody of the kids to only one parent or both as they see fit. Our Fort Collins child custody lawyer offers legal representation during divorce issues. It is certainly crucial to achieve the optimal resolution for both child and parent. That is to say, a reliable family child custody lawyer Loveland is going to resolve your matter.
Child Custody Consultation
Types of Child Custody
The laws do not make presumptions that favor either the mother or father when determining the outcome. Our law firm includes both of child custody lawyers for mothers as well as Fort Collins child custody lawyers for fathers.
Physical custody (parenting time)
Physical custody refers to how much time the children spend with each parent.
Legal custody (decision making)
Legal custody is defined as the right to make choices concerning the children's upbringing. This includes decisions about education, activities, healthcare, religion, and social activities. Consult with the best child custody lawyer near me at Loomis & Greene.
The court has the ability to give to be retained jointly by both parents, solely by one, or any other combination as they decide. An example would be where one parent is allowed scheduled visitations or on specific days, while the other one may hold primary custody of the kids. Similarly, a judge might order first with primary custody to work with the other one regarding important choices, but would still have the final authority. For more information get assistance from our good child custody lawyers in Fort Collins, Colorado.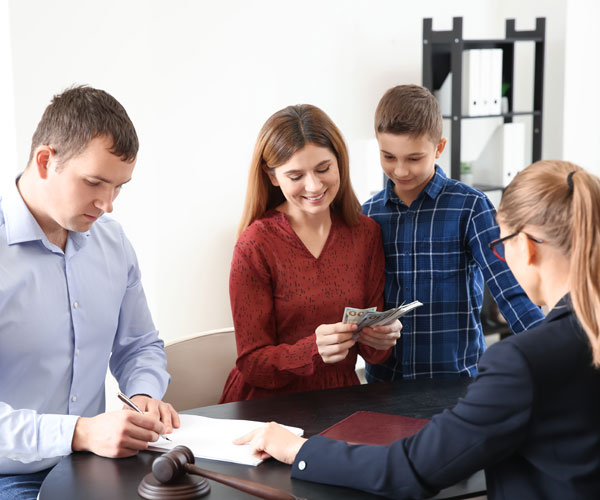 Parenting Plans
Sometimes parties can not find a mutual agreement over parenting plans or times. In this case the judge will determine exactly what combination is optimal. The children's best interests are always the primary factor when making decisions. L&G family lawyer near me knows the process and the laws. The judge will make his choice based on consideration of a variety of factors like:
The ability to place the child's needs above their own
The involvement and parenting history of each in the kid's life
The emotional bonds amongst the child and their siblings, and between the parent and child
The requirement for continuity and stability in the kid's life
The level of safety nurturing, and overall quality in the home environment of each
Colorado Child Custody Attorneys
Parents will inevitably continue their communication after a divorce for years. Regardless of whether the divorce ended in a conflict or relatively peaceful, this usually happens. You may not ever have a warm relationship with an ex after a divorce, but you can still make it useful. Our child custody attorneys are here for you to aid you and your ex-spouse in generating a mutual parenting plan. This would achieve what is good for both the children and yourselves. In the event you are unable to find common ground, good child custody lawyers Fort Collins, CO will assist you to ensure both voices are equally heard. Fort Collins child custody, Colorado divorce lawyer can certainly consider all your needs.
Our Colorado child custody lawyer Fort Collins have years of experience working with evaluators. Our family attorneys will assist you in finding a visitation plan that is ideal for your children and you.