DIY DIVORCE LAWYERS
In some cases, couples may elect to file for divorce on their own. For instance, if there are no disputes to settle, so why should each party spend a ton of money for help with paperwork? However, the no-lawyer option of selecting and completing the correct online forms, completing the statutory child support and maintenance calculations, filing the case with the court and scheduling necessary court hearings on their own can soon become confusing and overwhelming in its complexity. So despite the fact that they have a simple, straightforward case, the legal process can be a nightmare. It also cannot be overcome without help from our do-it-yourself divorce legal consultants.
DIY Divorce Cost
So the entire Do-It-Yourself Divorce process costs a one-time flat-rate attorney fee of 1,250.00*. If you would like to schedule a divorce lawyer consultation to discuss the specific details of your case, our attorneys would be happy to meet with you. Contact us today for Loveland, Greeley or Fort Collins do-it-yourself divorce papers.
Request A Legal Consultation
The Steps Are Easy:
Firstly, we will meet together for an interview to gather all necessary information.
Based on that information, Loomis & Greene attorneys will draft all the documents needed to complete your do-it-yourself divorce, tailored to your case and circumstances.**
Approximately 3-5 days later we will email the documents to both of you for review. At that time, any changes, corrections or additions will be made per your request, and we will resend the corrected documents.
Once the final versions are completed, we will get your signatures and file your case with the court on your behalf. You should get a Decree of Divorce approximately 100 days thereafter.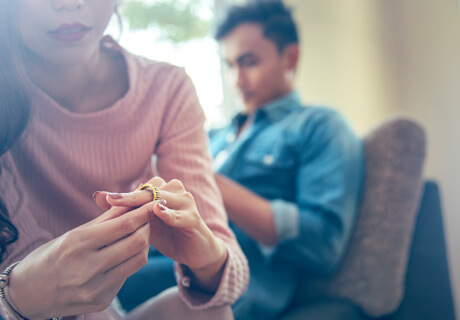 DO-IT-YOURSELF DIVORCE
THE PROS OF DO-IT-YOURSELF DIVORCES
The main benefit to choosing a do-it-yourself divorce is that is can save you money. When you choose to hire a divorce attorney, you will likely have to spend a pretty penny as there is no telling how long you will need their representation. Another bonus is that you have more control over your case than you would otherwise. In other words, you have the ability to approach your spouse about different aspects of your divorce or file motions in the court without a lawyer.
Request Our Legal Services
*The court also charges a filing fee of $230, which is not included in the attorney fees described above. **Certain limitations apply that will be discussed with you at your initial consultation.