Fort Collins and Loveland Attorneys
Fighting a legal battle is always a drawn out and also difficult process. Whether you're declaring bankruptcy, dealing with a divorce, or facing a criminal charge, there are a number of significant legal details which must be taken into account. Don't try and handle it all alone. The Law Office of Loomis & Greene provides the experience and expertise you need when facing a legal crisis.
Walking into a courtroom unprepared is a recipe for disaster. Make sure you are ready for anything and contact our defense, divorce, or bankruptcy attorneys in Loveland at the Law Offices of Loomis & Greene. Schedule a lawyer consultation with one of our local attorneys today or read our lawyer reviews. Our confident, assertive attorneys are here to give you solid advice and genuine hope for the future.
Our Colorado Attorneys: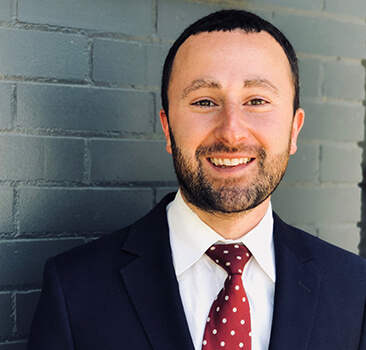 JASON GREENE
Jason joined the practice in 2010, shortly after receiving his Juris Doctorate from the University of Colorado School of Law. Since that time, he has specialized in bankruptcy, family, criminal, and landlord tenant law. He is dedicated to customizing solutions to his clients' specific legal issues.
No two cases are the same, and Jason has helped over a thousand clients to receive the most favorable and cost-effective outcome possible. He has experience as an attorney in the Fort Collins and Loveland areas, litigating a variety of cases at both the state and federal level and he is admitted to practice in all courts in Colorado as well as the 10th Circuit Court of Appeals and the Supreme Court of the United States. Jason is a member of the Larimer County and Colorado Bar Associations and when he's not in the office, Jason is spending his time outside with his wife and a dog on Horsetooth Reservoir, the Poudre River, or up in the mountains.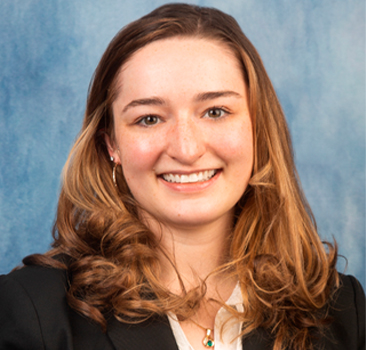 ABIGALE BROHARD
Abigale is a Loveland native, joining Loomis and Greene fresh from receiving her Juris Doctorate from Creighton University School of Law. She completed her undergraduate degree at the University of Colorado at Boulder, and is excited to begin her law career in her hometown.
Abigale has a passion for family law litigation and is eager to hone her knowledge from law school. She is a member of the Colorado Bar Association and is ready to treat each client as an individual and to secure the best outcome possible.
In her free time, Abigale enjoys reading and has an interest in learning foreign languages, already proficient in speaking Russian. She loves dogs and being outdoors, especially hiking in the Rockies and along the Front Range. She is an avid baseball fan and supports the Rockies franchise with every breath she takes.
Fort Collins and Loveland Attorneys
Expert Law Firm in Colorado
Even though no one plans for it, there are many times in a person's life where they require the help of an attorney. These situations can range in severity but often leave people feeling overwhelmed. We understand the complex situations that can arise where people need legal assistance and we are surely here to help. our Loveland lawyers proudly serve Northern Colorado communities with a variety of legal services. Our legal practice includes bankruptcy, divorce and family law, do-it-yourself divorce, criminal law, and landlord law. When you need a lawyer to handle your case in any of these specialties, we are here for you.

That is to say, our experienced bankruptcy lawyers and divorce attorneys have the skills and knowledge to help you reach the most successful outcome possible in your case. Whether you need debt relief or assistance handling a divorce case, our skilled team of litigators is here to fight on your behalf. The world of law is complex, and it can certainly be tough to navigate a legal case alone. By choosing to partner with us, you can rest assured that you will have an advocate to stand by your side each step of the way.
Contact Us
So are you ready to learn more about our attorneys and legal services? Please fill out the form below, and we will be in touch as soon as possible. Our Loveland attorneys are here to help, so don't hesitate to contact us today.