Small Business Bankruptcy Lawyer
Debts accumulated by a firm, regardless of the type of business organization formed, can have a significant impact on the personal finances of its owner(s). Attorney Jason Greene, one of the few Loveland business bankruptcy lawyers, has counseled a number of small business owners in Colorado who have personally guaranteed business debt and are concerned about the future of their company. Many, but not all, of these companies are limited liability companies (LLCs) or limited liability corporations (S-Corps) (with one or a few shareholders). The filing of a chapter 7 or chapter 13 petition in Colorado Bankruptcy Court may give a fresh start for the majority of these people.
Type of Business
The structure of the business entity itself is the first question to ask. Because it is not a separate legal entity, a sole proprietorship cannot file for itself. Instead, the owner will have to declare personal bankruptcy. All assets and debts owed (personal or commercial) must be disclosed in the bankruptcy schedules of the individual business owner, who may choose to file for chapter 7, chapter 11, or chapter 13 bankruptcy (the latter if the total amount of unsecured debt is within certain limits). In Colorado, an individual filing for chapter 7 bankruptcy who has largely business debts is not required to pass the Means Test, regardless of income and expenses.
A C-Corp, S-Corp, or LLC, on the other hand, can declare for bankruptcy under Chapter 7 or Chapter 11. (Chapter 11 concerns are not normally handled by this firm and will be covered just in passing, while Chapter 13 is exclusively open to individuals, not businesses.) The question of whether a corporation should apply for chapter 7 arises, especially if a personal bankruptcy will erase any personal guarantees made for business debt.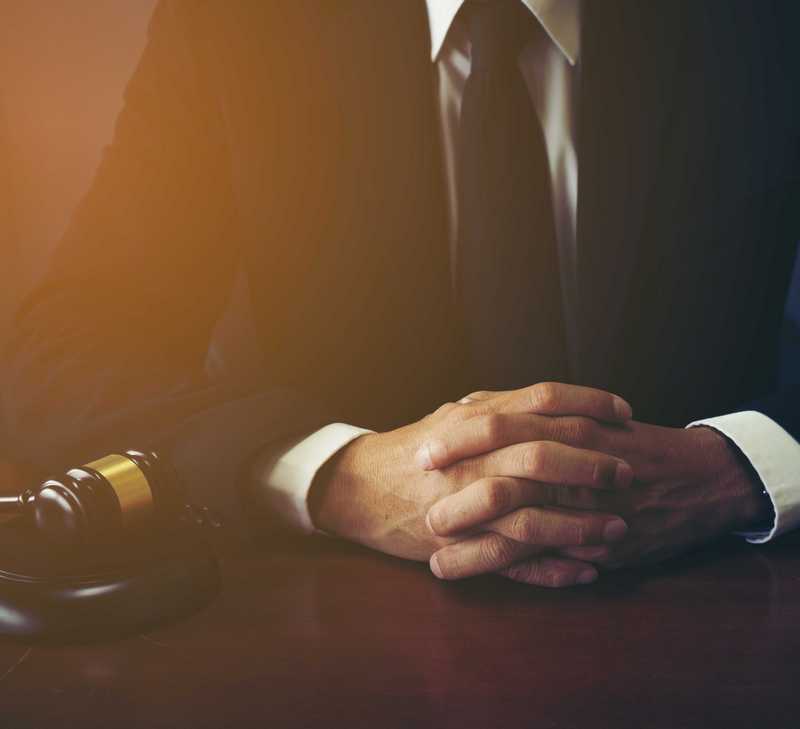 When Should a Company File for Chapter 7 Bankruptcy?
A company, unlike an individual, is not entitled to a discharge and the "new start" that chapter 7 usually provides. As a result, we feel that a business should file chapter 7 only if a director or officer is personally accountable for a non-dischargeable liability, such as the trust fund part of an employee's salary or payroll taxes. The automatic stay provisions will preclude an unsecured creditor from encumbering or levying corporate assets in order to collect a debt for which a director or officer is personally liable. A chapter 7 trustee will be appointed by the Colorado Bankruptcy Court to handle the bankruptcy estate with the purpose of selling business assets and winding up the business in order to pay priority taxes first. Creditor actions against the corporation's directors or executives should be reduced as a result of the chapter 7 filing. If a small firm is struggling and its debts greatly outweigh its assets, a chapter 7 bankruptcy is the best option. The Law Office of Loomis and Greene will advise you if a chapter 7 business bankruptcy is appropriate or whether it is preferable to simply walk away based on the income and expenses compared to the assets and liabilities of the small business.
Small Business Owners in Chapter 13 Bankruptcy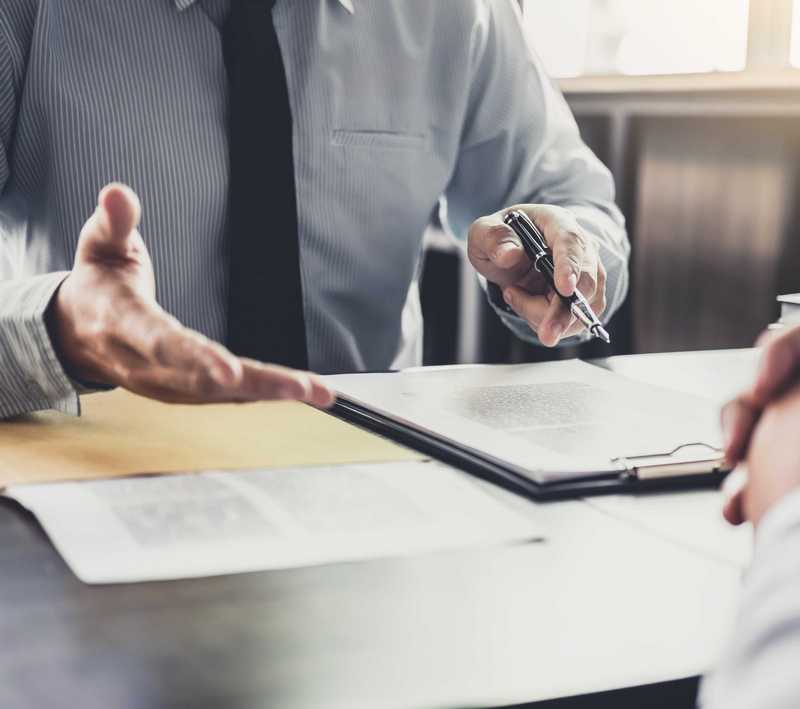 A chapter 13 bankruptcy is the best option for an individual debtor who is personally accountable for business debt (regardless of whether the majority of the debt is business related). This is especially true for successful enterprises with valuable assets. A chapter 13 bankruptcy can typically prevent a chapter 7 trustee from liquidating a firm by permitting the debtor to pay any non-exempt equity into the bankruptcy estate for up to 60 months, in addition to the Colorado tools of trade exemption.
If your company is insolvent, call the Law Office of Loomis and Greene at (970) 663-9138 for a free initial consultation. Jason Greene, a Loveland bankruptcy attorney, can thoroughly explain the best options for you and your business.
ATTORNEY FOR DEBT COLLECTION IN COLORADO
REFUSE TO BE HARASSED BY DEBT COLLECTORS!
If you are being harassed by debt collectors, you need an experienced and skilled Greeley debt collection defense law company to fight for you and put an end to the harassment. I want you to know that you are not alone at Loomis and Greene Law Firm. Harassment is prohibited under federal and state legislation. Debt collectors who violate these laws may face legal action. That's where I can assist. I'll work with you to put an end to the harassment.
You may find yourself in the regrettable circumstance of owing money to creditors, with no way of repaying them until your financial condition improves. For many Americans, this is a common issue. No one should be ashamed of their situation, but debt collectors and collection agencies can use intimidation and terror to make you feel that way. The federal and Colorado Fair Debt Collection Practices Act (FDCPA) protects consumers from creditors pestering them to pay what they owe them, as well as against creditors attempting to collect more than they owe. At Loomis and Greene Law Firm, we take after collection companies and bill collectors who disobey these regulations. These debt collectors and collection organizations strive to make people's lives miserable and even frightening. Customers are afraid to pick up the phone or go to the mailbox. Debt collectors and collection agencies, in my opinion, should be held accountable for their unethical behavior, and you should be treated with dignity and respect.
We are one of the few practices in Colorado specializing in this area of law, so you can be confident that we will offer you with devoted, skilled, and experienced representation to fight debt collection harassment on your behalf. This is our area of expertise, and we are passionate about defending customers who have been subjected to harassment and abuse by debt collectors and collection agencies.
Put an end to the harassment and abuse by taking the first move. Hire a Loveland debt collection defense attorney to put an end to the harassment and allow you to go forward without worry. For a free case evaluation, contact Loomis and Greene Law Firm now.
WHY LOOMIS AND GREENE LAW FIRM?
Your case evaluation consultation is free
Expertise in FDCPA/CFDCPA
WE WILL FIGHT FOR YOU
BE AWARE OF YOUR RIGHTS IN RELATION TO DEBT COLLECTORS AND COLLECTION AGENCIES.
The Loveland legal office of Loomis and Greene is dedicated to assisting clients who have been harassed and abused by debt collectors and collection agencies. Many consumers are faced with the difficult financial decision of whether to keep their home or pay an abusive debt collector or collection agency to stop being harassed. You are not obligated to make this decision. Fear and intimidation are frequently used by debt collectors and collection agencies. They understand that consumers are typically hesitant to seek expert legal assistance due to shame or embarrassment, and they aim to keep you feeling that way. Today, we can assist in putting an end to the harassment!
Debt collection is a legal profession. Consumers are protected by state and federal legislation when it becomes abusive, impolite, harassing, or out of control. Loomis and Greene Law Firm can help you and your family by taking legal action against debt collectors and collection organizations who have broken the law. Debt collectors do not intimidate us. Our sole objective is to serve my clients' requirements at no expense to them and to preserve their rights at tough circumstances.
We provide free, confidential case review consultations and will move quickly to put an end to the harassment and abuse. We will see to it that any violations of federal or state debt collecting laws are reimbursed. Give us a call today to discover how we may help you.
Request A Legal Consultation
YOUR RIGHTS AND THE FAIR DEBT COLLECTION PRACTICES ACT
The U.S. Congress passed the Fair Debt Collection Practices Act (FDCPA) in 1977. It was created to safeguard consumers from debt collectors' abuse, harassment, and scare techniques. It states that if a debt collector breaks the law, you, as a consumer, have the right to sue the debt collector and his or her collection business. It makes no difference whether the debt is legitimate or not. For violations of the FDCPA, the court may award you up to $1,000 in statutory damages, and the debt collector may be ordered to pay all of your attorney fees and costs involved with initiating the action.


Losses awarded for violations of the FDCPA that do not require a finding of actual damages are known as statutory damages. They must demonstrate that the debt collector has broken the law. The court has the authority to award actual damages. The court may grant you compensation if you have experienced economic loss, job loss, emotional anguish, depression, harm to your economic status, damage to your relationships, or actual out-of-pocket expenses as a result of the bill collector's illegal actions. You may be entitled to substantially more than the $1,000 statutory damages if you can prove real damages.
EXAMPLES OF FDCPA VIOLATIONS
Abusive or profane language
Threats of economic or bodily harm
Leaving repeated messages on your answering machine or voicemail
Contacting you between 9:10 p.m. and 7:59 a.m.
Talking to anyone except you about the debt they are trying to collect
Misrepresenting the identity of the debt collector or the company they represent, such as claiming to be lawyers or peace officers when they are not, claiming to work for the courts, or claiming to be working on your case as part of an ongoing criminal investigation.
Demanding that you pay within a certain time frame or face legal action when they know they have no legal remedy
Contacting you when they know you are represented by an attorney
These are only a few examples of violations of the Fair Debt Collection Practices Act (FDCPA). For a complete case examination, contact Loomis and Greene Law Firm.